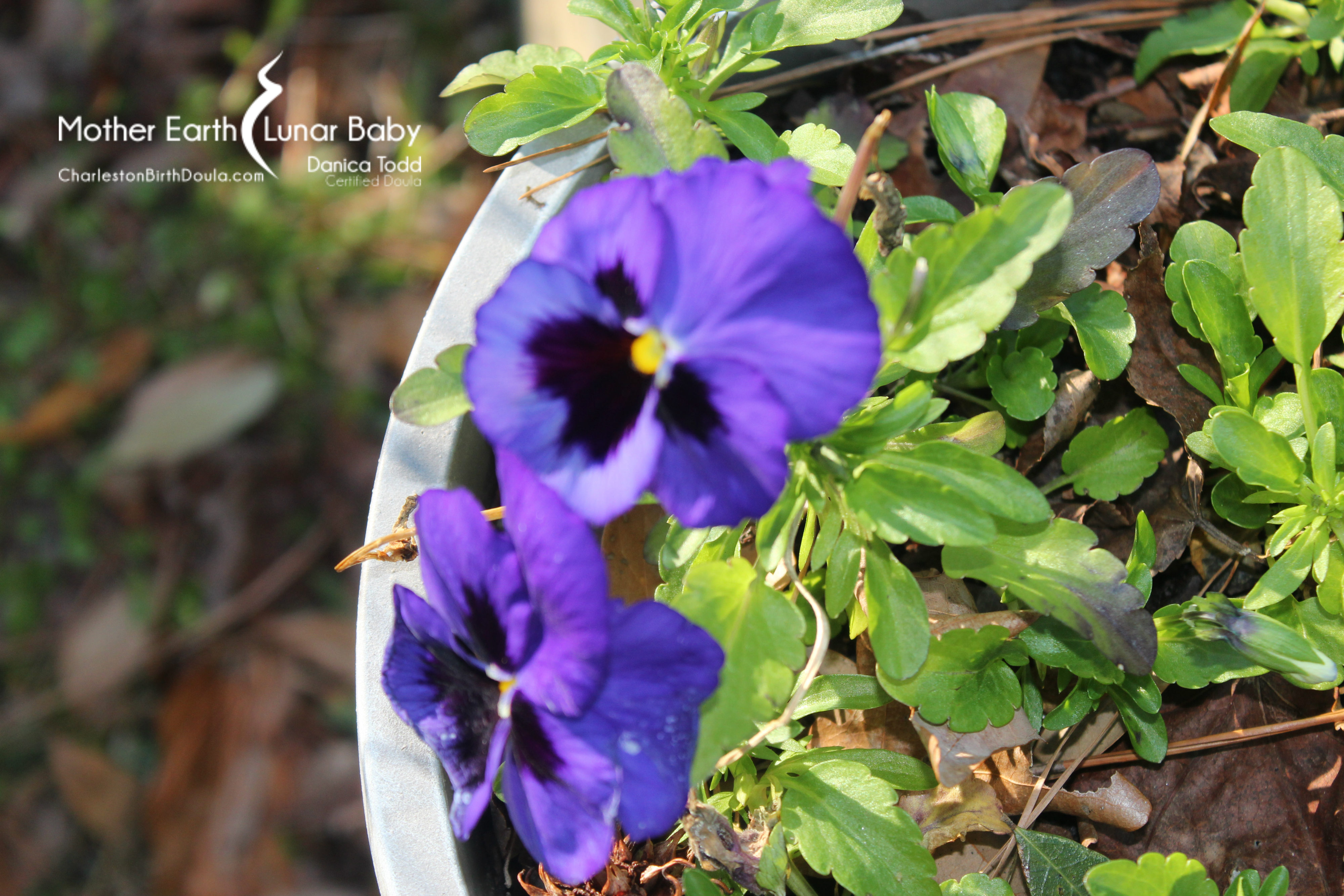 As this years pregnancy and infant loss month comes to a close, I decided maybe I would sneak a blog in after all.  See, I lost a daughter, Lily, on Christmas Eve, December 24, 2010.  It still pains me to talk about it, even with 2 full term pregnancies since then.  Couple that with this years continued education, for our doula community, being on stillbirth, I wanted to just crawl under a rock and cry.   I think it is great that there is a way for our community to process and grieve through such a tough time and for me personally, having my newsfeed explode with well-intentioned meme's and profile picture overlays of pink and blue is like tearing open an old wound.  I don't need to walk to remember her, I think about Lily every day of my life.  So, just like buying a bunch of stuff in pink won't actually screen for breast cancer, for families who have experienced the loss; we don't need awareness, we live it every day, and blowing up all over social media won't bring back our babies.
So this blog is for the extended family, the friends, and the community who desperately want to help during this hard time and just don't know what to do.
Here are 5 better things you can say or do for your loved one when going through a trauma, like a pregnancy or infant loss.
1- Instead of saying, " You can try again." say, "Put your cooler on the porch because I am dropping dinner off."
See, it doesn't matter if we will try again, you can't replace a child with another child.  It isn't like I lost my house key and I just go get a new one.  It doesn't make this loss any less painful.
Trust me, we will let you know if and when we want company but until we do, bring food and don't plan on staying to visit.  As a matter of fact, when you are invited in, politely decline and you will be loved for it.  This is definitely a time where a ring and dash is appropriate.  Better yet, go to a website like Take Them A Meal and set up a meal calendar.  Make sure you give the same guidelines for friends and family, let them know what time the cooler will be outside and whether the family prefers a text message when the food has arrived.
2- Instead of saying, "At least you know you can get pregnant" say, "Plan on taking a nap at this time, because I am coming over to catch up the housework."
Again, this isn't about you, your feelings or your recognition.  This is about allowing the family space to grieve without having to worry about day to day chores and obligations.  So take a deep breath, bring your cleaning products with you and don't forget to empty the trash.
3- Instead of saying, "At least you already have a child/ children." say, "I will _______________ for your child."
Another great gift, is to take a shift with the children.  They may or may not even understand what is happening, but their lives are still a jam packed schedule.  They may need a ride to or from school, have music or sport practice, or just need a play date, at the park.
4- Instead of saying anything at all the sounds like God's plan, say, "I  love you and I am here for you day or night." 
And mean it, because grief knows no calling hours.  As someone who heard every version of God's plan, let me tell you that the biggest accomplishment of pregnancy loss was the fact that I didn't actually punch anyone in the face.
To be clear, if the family brings God into the conversation and they talk about his plan, go right on ahead, validate that for them.  If they haven't said a word, refrain from using anyone else's plan as condolence for their plans not coming to fruition.
5- Instead of saying, "It will get better." say, "This totally sucks!"
Yes, deep down we all know that things will "get better" but, in the middle of loss and trauma, we don't want to hear it.  We are angry, we feel like we have been given a raw deal and validating our experience and feelings is really the only humane thing to do. Our message will change, depending on what stage of grief we are in. Just keep validating and parroting back.  One day, we will be able to rationally think about things, but right now, we just need you to agree with us.
I am going to leave you with 2 final thoughts.  Think of them like a bonus fry at the bottom of your take out bag.
Notice how I didn't have you asking any questions.  I didn't have you ask if you could clean the house, or help with little Johnny.  In my experience, as a doula, families have a hard time asking for help and they often turn it down.  In the words of Nike, just do it.  Bring the food, set up the play date, take care of them the way you would want to be taken care of.  Know that you are a blessing to this family and your service is greatly appreciated.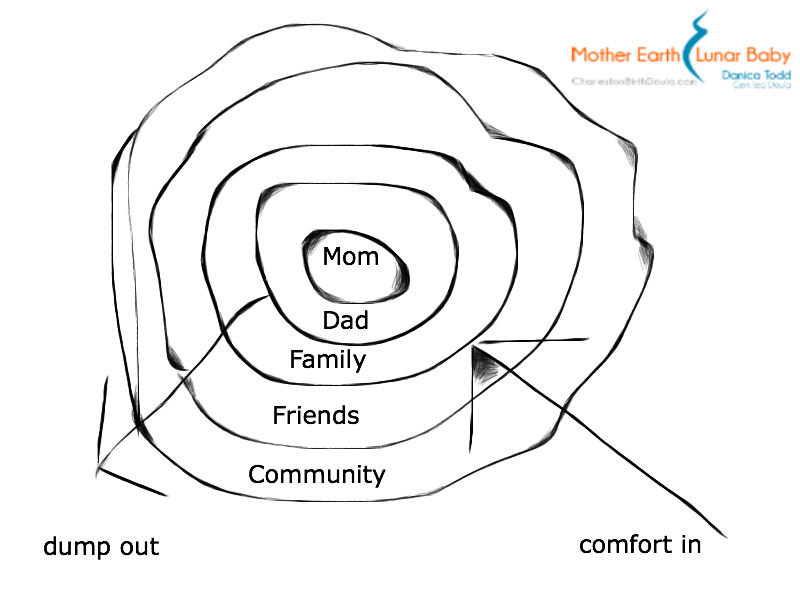 Finally, let me just put this beautifully imperfect drawing I made right here.   I learned this technique as part of my doula certification. When in doubt, remember this comfort in ~ dump out.  You send comfort to those closer to the trauma by doing things to help them and when no other words seem right, say "I love you".  You dump out your feeling and opinions to those further away than you, from the trauma.  If you are in doubt over who is closer to the trauma, assume the other person is closer.  This means the parents who have experienced the loss can scream whatever they want, whenever they want, to whoever they want and no one gets to dump anything back on them.
If you are still confused over what you can say or do, send flowers and a card.  I still have every card that was given to me and that bouquet of flowers that my husband sent to my work; well, he made everyone at work cry with me.  Damn him for quoting The Notebook!